Easter Cookie Decorating Kit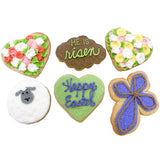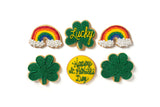 Need a fun activity to experience with your children while at home? We have just the thing!
Order online for curbside pickup or give us a call at 918-369-7997 and we'll put together a cute box of six cookies (2 flowers, 2 hearts, and 2 bunnies) for you and your children to decorate. We provide the icing, sanding sugar and two M&m's for the bunny's eyes. $23 well spent! Check out the before and after pics! Celebrate Life...It's Delicious!
More from this collection